Here's wishing you a good weekend!
I hope today has been good and tomorrow will be as well. I was browsing book nooks ( there are more book related things I find appealing besides books themselves 😊 ) and saw one more page with some pictures. I particularly liked the one I'm including, especially if it came with a similar view! Although, I'm thinking it would be a good spot for a nap too...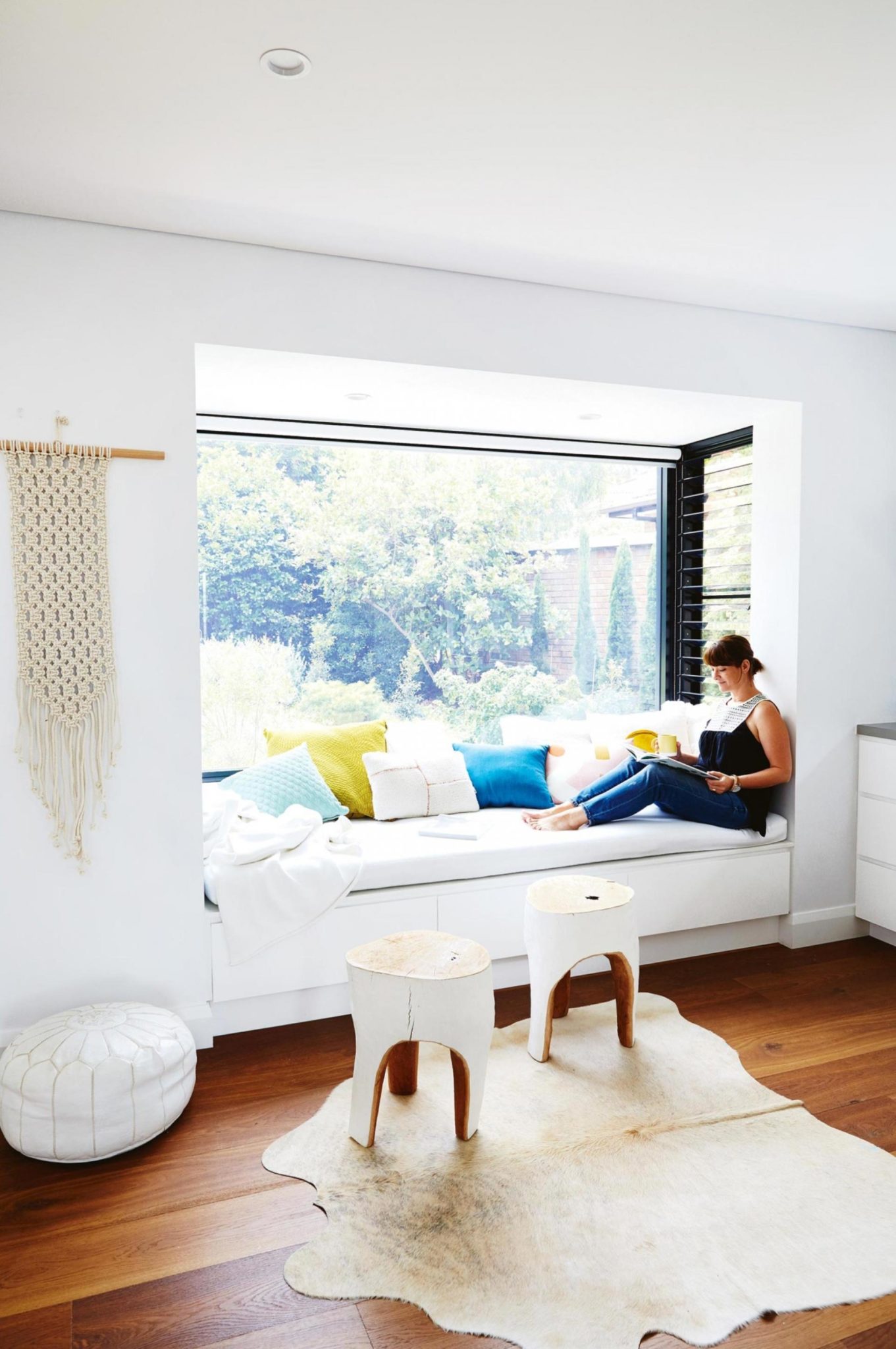 A recent book I read would be a great pick to read in such an inspiring place.
The book is I'd Rather Be Reading by Anne Bogel (appropriate title!), which is a non-fiction on several little texts of opinion the author shares on the many thoughts a reader
might have. I suppose most, if not all readers, would agree with the majority of the ideas shared by the author. It's a small book, easily read but be warned this isn't meant to bring novelty or incredible breakthroughs on the world of books. This is a collection of short essays the author aims to share with readers on her experience, on her ideas, so one could almost say there's no purpose in this book except the giving of scenes any reader might remember as something also seen/lived by them.
Personally, I simply enjoyed the texts and saw myself in most of them, as if I could have been the one writing or voicing them. Perhaps not everyone would like it but I believe any reader would just smile reading about so many common traits all readers certainly have.
Grade: 8/10