Books are like worlds inside a world, it's like there's a whole new dimension in there we can only dream about but somehow, to readers, it's real.
There's nothing we compare to the feeling of reading a book and enjoying it and even though so many other people are reading it too, to us, at that moment, it's our special place, our lit
tle secret in such a way we sometimes walk around on the street, up in the clouds thinking about it and
othe
rs might think we're thinking about a lover but in true there's many types of love.
I'm so glad to be a book lover....
The beauty of books it's there are many. We can choose and we can like many different
things.
Paranormal romance is a special genre but the main thing is really the fact it has romance and feelings in a world different from reality.
I've read many paranormal books, with many themes and purposes an
d so far,
currently
these are in my top
5 PNR worlds
, these are the worlds I wish I could live in:
5. Dragon world of GA Aiken.
The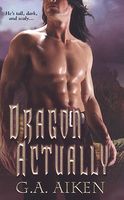 dragons in this world are bloodthirsty but they're also funny and loyal to their family. For me it's always a pleasure to read a book with them because I know no matter how many times they figh
t
or they say they are done with each other, there's real feeling there and I love the sense of family I g
et from them. The adventures in the books are full of great moments, special scenes I treasure after each read and it's so good to read a series that keeps the pace steady. Plus they are dragon shape shifters. Amazing.
4. The theatrical world of Barbara Ashford.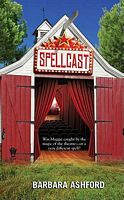 This author's debut was my favorite book of last year.
I loved the interactions between the characters, the
storyline, the
F
ae magi
c in the air. I
know
I'd love t
o live in that Ve
rmont pla
ce, with all those characters, being part of a family that's more than co workers or neighbors. The story had some secrets and I was more than eager to find them and to see if my ideas would be close to the truth. I loved being dazzled, I loved the magic, I really did. I can't wait for the next book, currently on the way to me. Yay!




3. Any world by Ilona Andrews

.
Now that I'v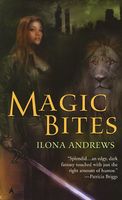 e read books in both her series, there's no doubt in my mind I'd love to be a part of either. Whether Kate Daniel's and p
erhaps a Curran of my own or the Edge where I could hope for a gorgeous Weird guy (ha, only way this sentence makes sense!!), it doesn't matter because the authors have a way with words and their books are beautifully written. All of them.
I always feel amazed at how well the authors work the emotion in their books, things aren't black and white and they deal with the emotional side of things wonderfully.




2. The psy/changeling world of Nalini Singh

.
The m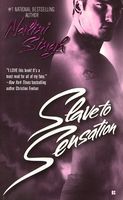 ore books I read in this series the more I love the world the author imagined. It's not a perfect world but none ever is. I love the idea of changeling packs, of feelings found in the psy individuals, of humans that are the middle between all and nothing. There
's this sense of family I absolutely love in my books, everyone cares for the others around them. Besides all the characters matter and that is great because no one is the only focus, all have air time even in other books, I love it.
1. The BDB by JR Ward.
I know, I know, many people g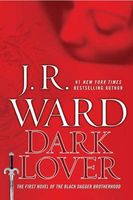 ot tired and disappointed but this is my first paranormal love and
I'm faithful.
It's still magic to me because it marked
the beginning and after all this time, even when I don't care much for certain things, those characters still m
atter to me, I still worry and still care. Besides it's a world that gains more and more focus on the family feel and I love it. For me it still works and I'm always eager to read the next one. It's still special and it still makes me dream about it, so it's still my #1.