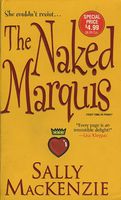 As marriage proposals go, Charles Draysmith's suit is as romantic as the moors in December. Emma Peterson might be only a vicar's daughter, and he the new Marquis of Knightsdale, and perhaps he would rather marry her than endure the marriage mart. But when he suggests how much he'll enjoy securing an heir, well, a lady can only endure so much.
There's something about a woman throwing pottery at a man that piques his interest. Perhaps his proposal lacks grace, Charles thinks. But it does seem a perfect solution. He acquires a wife; his young charges have the mother they so desperately need, and Emma gains security and position. You see? Simple. Practical. Sensib--oh no, not the ceramic dog... He will have to confess the truth to calm her down. And the truth is, he's madly in love...
Comment
: Once again, another book in this series that didn't offer anything amazing. i guess these books are doomed to just be passable for me. Yes, yes, I know, why do I bother..let's call it closure. This book is about Charles, he showed up in the first book. I had high hopes for his story, but it's like he became this moron who keeps saying to his intended she better marry him, after all he needs heirs. Hoe she feel in love with him, I don't know. But apparently they did and despite the secret passages and the evil guy, she got him. Oh and unbelievable how naive and innocent she was. Not knowing how babies are done is a bit too much...Thankfully, not too many books remaining.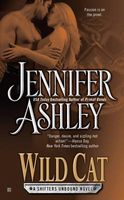 Heartbroken from the death of her mate three years ago, Shifter Cassidy Warden is tracking down his mysterious killer -- one who could bring danger to all Shifters.
But Detective Diego Escobar rekindles the flames of her mating desire. And once the fires begin, nothing and no one can put them out...
Comment: This is the opposite. This author does know how to create a story and this time we meet shifters from a different city and the focus is on a female shifter, who I liked. I liked how the story went further and further to new developments, I liked the environment, the new characters, some of them we knew about, but now we're getting to know them, enough tidbits about incoming stories and of course, great scenes about shifters and humans trying to co exist. A world getting stronger with each book. I liked Cassidy and Diego's story and of course, that they got their HEA. Can't wait for more now that we got some hints about who might be.