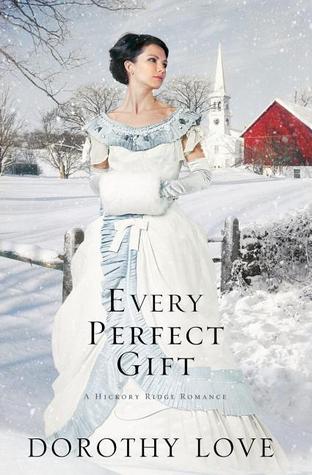 Sophie has spent a lifetime guarding her heart and a long-held secret. It will take all of her courage to speak the truth and embrace the future God has planned for her.
The year is 1886, and Sophie Robillard returns to Hickory Ridge, Tennessee, after living in Texas for 15 years as the ward of Ada and Wyatt Caldwell. Now that the town's population has exploded, her intention is to reopen the long-defunct newspaper office that so captivated her when she was still an orphan. The rejection she experienced as a child because of her mixed parentage has left deep scars that she hopes can be healed by succeeding in this new venture.
Ethan Heyward was uprooted from his home as a boy following an unspeakable tragedy. Horace Blakely, a millionaire businessman, took Ethan under his wing and eventually put him in charge of the construction and opening of Blue Smoke resort in Hickory Ridge.
They meet when Sophie arrives at Blue Smoke to interview Ethan for her newspaper. As their attraction deepens, each hides a secret that, if revealed, could end their relationship.
Easter 1974. A family vanishes from their home on an idyllic island off the Swedish coast. They have left everything behind – including their one-year-old daughter, Ebba.
Now, years later, Ebba has returned to the island. She and her husband have suffered the loss of their only child and are looking to make a fresh start. But within days, their house is the target of an arson attack.
Detective Patrik Hedstrom takes on the investigation, aided by his wife, crime writer Erica Falck, who has always been fascinated by the mystery of Ebba's abandonment and the family's tragic history.
When dried blood is found under the floorboards of the old house, it seems that the cold case involving the missing family is about to be brought back to life. And soon, Patrik and Erica are consumed by the hunt for a killer who will stop at nothing to keep the past buried…
Comment: Time is short and I've been busy, so these two books, which I liked, are only going to have a small comment.
I liked Lackberg' book better, but it's an author that always comes to the level I expect of her. As usual her book was well constructed, mysterious and with enough domestic drama to sustain the other side of horror.
I also liked Love's story, so much better than the previous book in this Hickory Ridge series, and this time, there was a different feel to the plot, with a lesser "martyr" feel to it and less negative too. I think the author really tried to balance this one better.
Buried Angels is the story of a a young woman who returns with her husband to an island where she lived as a child, after they lost their baby boy. However, someone doesn't want her there because of the secrets that might come out of it. The plot follows the secrets of the island, of the people who lived there and the family story of the young woman. We also see ot protagonists, how their lives are at and someone makes a decision that will have consequences...
I liked the story, as usual the feel of things, the way things are presented is really well done and makes the reader feel immersed in such a state one can't just disconnect from the story. I love the domestic side of things too, I think it's what makes these books so good for me and both sides are amazing. The mystery is surprising as usual although not as imaginative as some of the previous ones. Still, a winner for me and I like the constant good work the author presents.
Grade: 8/10
Every Perfect Gift is the story of a young woman also returning to her hometown, but in her case the memories aren't all good because she is an orphan and wasn't treated well by everyone. She was kind of adapted and found happiness but now she's back where it all begun to keep up the local paper tradition. In the mean time she meets Ethan, the responsible for the hotel that is attracting so many people to Hickory Ridge and they start seeing each other socially and because of work. But not everyone is happy with Sophie's work at the paper and less so of what she writes about. But good friends and a good heart will carry Sophie to her goals.
I liked this one, it had a more positive feel to it than the previous story. I think the author addressed well most of the issues of the book, although Sophie's parentage was a bit too loose dealt, I mean, I don't think the way things happened and were "solved" was the most successful one. I, for one, didn't feel happy with how things were done, but well...apart from that, most things happened at the right pace and there's a HEA so...all things considered, a good enough story.
Grade: 7/10