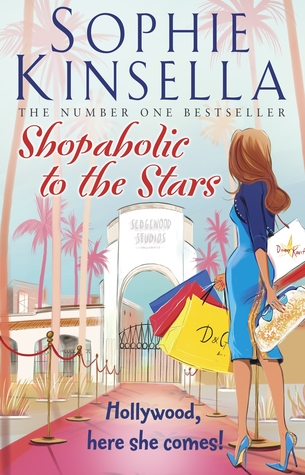 Becky Brandon (nee Bloomwood) is in Hollywood! She's hanging out with celebs . . . or at least she will be, once her husband Luke introduces her to his new A-list client Sage Seymour.
Becky sets her heart on a new career – she's going to be a stylist to the stars! And when a chance encounter thrusts her into the limelight, she grabs her opportunity. But in between choosing clutch bags and chasing celebrities, Becky loses touch with her family and her best friend . . .
Caught up in the whirlwind of Tinseltown, has Becky gone too far this time?
A man returns from the dead, and the body of a mysterious stranger is found in his room…
A few weeks after marrying an attractive young widow, Gordon Cloade is tragically killed by a bomb blast in the London blitz. Overnight, the former Mrs Underhay finds herself in sole possession of the Cloade family fortune.
Shortly afterwards, Hercule Poirot receives a visit from the dead man's sister-in-law who claims she has been warned by 'spirits' that Mrs Underhay's first husband is still alive. Poirot has his suspicions when he is asked to find a missing person guided only by the spirit world. Yet what mystifies Poirot most is the woman's true motive for approaching him…
Comment: Well, one more round of mini comments to speed up the commentary around here. These two books are very different but since I don't have a lot to talk about them makes this "mini" tactic quite useful.
Taken at the Flood is one of many books by author Agatha Christie featuring the amazing detective Hercule Poirot. I've loved his adventures since I read the first book at the library by the author decades ago. All the books present us a cast of interesting characters, a crime and how Hercule Poirot interviews the suspects, reunites proves and with only following the logic and the clues he manages to solve what others wouldn't. In this book we see it again, this time the crime points out to a certain suspect but is he and his sister the true culprits? I always find fascinating how things that appear simple can be built on so well and in a way that leaves readers guessing what can possibly be happening and why. The fun part is to get our own ideas and face them with the obvious explanations by Poirot at the end of the book. How such things can be so obvious after we see how! I liked this story and its conclusion, although the pace in the middle wasn't the most intriguing. The amount of time setting up the crime and the characters was a bit too much, and in some other novels it feels not as long so it's more time for Poirot to investigate and I always like that better. Nevertheless, a good entertaining story.
Shopaholic to the Stars is the 7th installment in the Shopaholic series by Sophie Kinsella. This is the type of book you can only read from time to time because it's both ridiculous and repetitive. After 7 books and so many close calls because of her addiction to shopping, Becky still hasn't learned her lesson. What saves this however, is that Becky has a good heart and many of her actions come from a lack of attention. It's really sweet to think about the good, positive and heartwarming scenes that, like hidden gems, we can glimpse during the reading. But Becky also gets herself in situations that only a comedy could justify.... well, if things were too different, then it wouldn't be Becky nor this particular series but.... part of the evolution of a series is to see characters change, become better, overcome difficulties...Becky just doesn't always seem to do it. In this book she gets into certain situations in Hollywood, too bad some of them don't seem to match or fulfill the expected "lesson learned" at the end. I think that in terms of presenting dilemmas and character growth this wasn't the best book in the series but I have to admit I laughed out loud three or four times and that counts as well...
Grade: 6/10