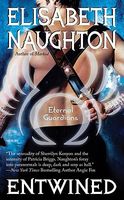 ZANDER -- The most feared of all the Eternal Guardians. It's rumored he can't be killed, and he always fights like he has nothing to lose. But as a descendant of the famed hero Achilles, he's got to have a vulnerability...somewhere.
Forces of daemons are gathering and have broken through the barriers of the Underworld. Now more than ever the Eternal Guardians are needed to protect both their own realm and the human world. Zander can't afford to think about what might have been with the bewitching physician he once regarded as his soul mate. But with eternity stretching before him, he also can't fathom spending his life without the one woman who makes him feel most alive. Perhaps he's found his weakness, after all...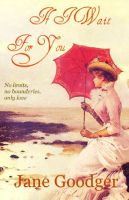 After being falsely accused of murder, Sara Dawes is desperate to escape New Bedford, Massachusetts. Her only hope is Captain West Mitchell. Alone and afraid, Sara prays the danger she is escaping is worth the danger to her heart. West Mitchell sees Sara at first as an unwanted burden. But soon he is fighting an attraction he cannot stop--and a love he dare not permit.
* * *
Comment
: Yet, two more December readings.
Entwined is the second book in the Eternal Guardians series by this author. Obviously, I'm behind in this series but I intend to rectify that this year.
The Guardians are Argoleans, beings from the Greek mythology and the stories have many character's from that origin. This book focuses on Zander, he's a warrior that accepts to marry Isadora, the heir to the Argolean throne because no other warrior wants to and also because his true mate didn't want him and he figures he might as well be of service to his people. However, things happening in the world make it possible for him to be with his true mate again and eventually they talk and promise to be together again, despite so many secrets to unravel...
I liked the book, it was easy and fluid to follow and it offers many shocking news, which makes me eager to keep reading. So far, it seems a consistent series. I can't wait to read more.
If I Wait for You is an historical, most the action takes place at sea and it's centered in the relationship of the ship's captain and the sister of one of his crew members, someone he takes on reluctantly. While the voyage takes place, they pretend to be husband and wife to appease the crew but although nothing really happens, physically, between them, they start to fall for each other and exchange many intimate moments. This is done with both of them knowing things can't be easy and that they eventually will separate but it doesn't stop them from being in love. When the voyage ends and the captain sends Sara to his mother's home, time goes by and when they meet again the feelings are there still, although circumstances have changed...
I liked the book a lot, it was full of hope and had a dream like feel, perfect to read while by the fire. I think the romance was great, mostly because the majority of it was focused on how much tension existed between them, about the chemistry between them rather than sex, for instance. I think the romance felt better and stronger because of that. The story had its stronger points, sure, but even the weaker links didn't seem bad, I was entertained and knowing there's another story related to that "world" makes me eager to get it and I hope it won't take too long to be published. I recommend this one to you all, and I thank
Hilcia
for
her review
where I got interested in it.