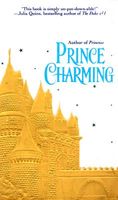 Destiny casts its hand one perfect moonlit night when Ascencion's most elusive highwayman, the Masked Rider, chooses the wrong coach to rob. For inside is Rafael, the prince of the kingdom, renowned for his hot-blooded pursuits of women and other decadent pleasures. The failed raid leaves the equally notorious Masked Rider wounded and facing a hangman's noose. Then Rafe realizes his captive criminal is Lady Daniela Chiaramonte, a defiant beauty who torments him, awakening his senses and his heart as no woman has before.
Dani can only wonder if she's been delivered to heaven or hell once she agrees to marry the most desirable man in the Mediterranean - until forces of treachery threaten to destroy their tenuous alliance and bring down the throne itself....
Comment: This is the third installment in the Ascension trilogy I've been reading. I didn't like it as much as the first one, which was the best in my opinion. This 3rd story was about the crown prince and the lady that captured his heart, but I wasn't as impressed because the way the prince behaved before and how he lives at the beginning of the story. His character wasn't very pleasant so I didn't warm up to him, and when he met his lady, although the storyline was interesting, in the end my thoughts about the prince sort of clouded my final opinion. I guess I couldn't put aside my feelings about his character to enjoy the story more. It's a pity, but to be honest I feel better when I think I accomplished to finish another trilogy.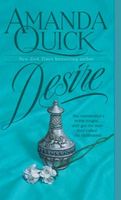 From the windswept, craggy coast of a remote British isle comes the thrilling tale of a daring lady and a dangerous knight...bound by the tempests of fate -- and by the dawning of...DESIRE
Upon her father's death, beautiful, headstrong Lady Clare knew that she must wed, for the protections of the Isle of Desire now fell to her. Yet when her guardian's choice of prospective husband rode through her castle gates, she felt utterly betrayed. All sinewy muscle and savage steel, Sir Gareth of Wyckmere was not the poet she'd requested but a fearsome knight whose only interest was in war.
Legions of robbers had fallen beneath the Hellhound of Wyckmere's sword, and now this bold warrior was certain that he could tame one willful wife. Yet even Gareth could not deter Lady Clare from trying to mold him into her ideal...until their clash of wills ignited a passion that set them both aflame...and a treacherous plot put their love and their lives in deadly peril.
Comment: This is another of the books by the author I had to read in my TBR list. Like I said so many times before about her books, I think she wrote better but this one wasn't so bad. The story was engaging and had enough elements in it to make me enjoy the reading. Clare is the lady of the isle of Desire and needs to marry because she doesn't have any means of defense against anyone who'd want to attack the isle and she had a business to secure, the source of income to her and the people in the isle. In comes Gareth, he's known to be a serious and ferocious opponent and being a bastard son he has no way to secure lands without marrying, so he goes with his men to the island and he marries Clare. Of course, attraction is to be expected and all the usual plot lines but I wasn't bored, I got to be pleased with the book quite enough and in the end the things happening proved to be interesting and entertaining for me.