Now that the new year has begun with many new reads on the horizon, I'm leaving here my tops of the year, all without any particular order.
I've realized most of the books I've read were good or enjoyable but that happens also because I choose a lot and tend to not pick books in genres or with tropes I dislike. Nevertheless I do have some disappointments and I'm leaving my top of those as well.
Here's for another great year after 2015 ended...
TOP 5 Favorite Books
It Happened One Midnight is a PennyRoyal Green installment featuring a heroine who wants to save children from child labor and the hero is curious about her and ends up helping and defending her cause. I liked the writing style, the way the author created the main couple and made them different but a complement of one another. A great romance, well written, that still leaves me smiling.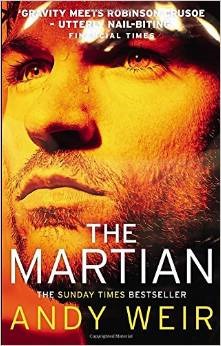 The Martian is a sci fi story where an astronaut gets stuck and alone on Mars after his team gets separated after a storm and the others went back to safety on orbit and not him. His amazingly funny and optimistic journey to survive and try to be rescued is worthy all the praise and awards. I loved the narrative and the end!!
Wild at Heart is an historical story based on the Tarzan concept and when a young adult man is rescued from the forests in Canada and assumed to be a wild man in need of civilization, he's a good case study for human behavior and environment. But Michael, the hero isn't a wild man, just someone not adhering to the social rules everyone else knows implicitly. There's romance and hope and I loved a story by this author with bearable angst and a wonderful HEA.
Stay is a contemporary romance with a young woman being a bridesmaid at her best friends wedding. She has been in love with the groom forever but things never seemed to change between them. Now she decides to have a new beginning and gets herself a dog. However, the dog isn't the promised puppy she expected but a very big dog and only the vet can help her with him. I loved the romance, the simplicity of the tale and the way the protagonist made changes in her life for realistic purposes. A wonderful story for me!
Master of Crows is a fantasy story of a slave young woman who accepted to be a spy in order to bargain her freedom bt didn't count on loving her new house and the man who owns it. Being a spy is a weight in her heart but her love and emotions seem to be reciprocated. She will try her best to save the man she fell in love with. Oh what an amazing tale, I'm marveled at the author's talent to write the sort of story I like in fantasy. Very good!
TOP 3 M/M BOOKS
A Case of Possession is the second installment in the Charm of Magpie series by KJ Charles and after the main couple met and started a relationship in the first book, here, while still dealing with amazingly magic advrentures, they take things to next level and are in love. I liked how the relationship developed, how the author made them care for every little detail and the adventures are just a bonus. Great book!
Matelots is the second volume in the Raised by Wolves book by WA Hoffman. In this second part of the story, the two heroes are together and
dealing with a life that requires many social and familiar choices, even political ones if they want to maintain their lifestyle, their relationship and their friends. There are things they are forced to do to save face but in the end their love is what matters. I really liked this second part, it had all the ingredients to be perfect and I enjoyed each page.
The Bone Rider features a man who is escaping from his ex lover (in the
mafia) and on the way is possessed, sort of, by an alien who takes on his body, if not his mind, and the books is the tale of how they travel to try to stay away from the mafia and the army. I liked the originality of the idea and most of the book was amazing. I couldn't put it down, it was close to perfect except the relationship between them wasn't developed as deeply as I think it should.
Top 3 Book Disappointments
I've had some let downs as well. I'm not talking about the books I disliked the most, only the ones I thought would be something and turned out to be let downs. These three were the "winners"...
Crazy for You was in my radar for long and I really expected an amazing story, as exciting as some of the others by the author I've read but the story felt flat, silly, pointless and to me the characters just didn't seem to matter, really....
Royal Pains is the sequel to one of my favorite m/m stories, To Hate and to Hold , and I was curious to see favorite characters again, but I was very disappointed, not only the story didn't seem relevant or interesting but the couple wasn't in sync anymore and the focus was clearly on how many sex scenes could exist and not on their emotional relationship...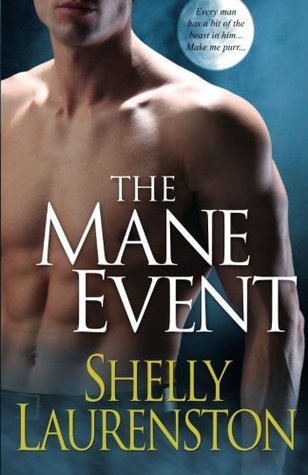 The Mane Event was a book that stayed in my TBR pile for years and I decided it was finally time to try a book so many people loved. I was also curious because I like the books the author has under a pen name and so I was so glad to start it but it ended up being a silly, annoying story where I just couldn't find the humor nor the fun others see in it.
Let's hope for a higher percentage of great books in 2016!
Happy reading, everyone!
:)