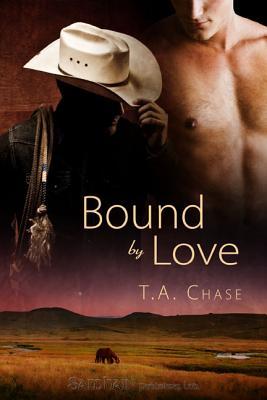 Tyler Newsome is heading home to the Lazy N, tired of the rodeo and tired of always being his charismatic twin's shadow. It's time he gets a life of his own and maybe the man he's always dreamed of, too. Ren Alston's always been attracted to Tyler, but never made a move because of his own mental and emotional baggage. But after years spent taming his demons and gaining control in every aspect of his life, Ren sees the younger man's return as a sign of good things to come. But first, they have to deal with Tyler's twin, past indiscretions and Ren's brothers. Will these cowboys manage to build a strong foundation of trust and love? Or will their problems be too much for them?
Ian Dennison loves his job, but when he's invited to the Mardi Gras ball thrown by his law firm, it's not for company loyalty that he goes. It's for Stephen Caulfield, his boss and the man for whom he's been longing since his first day. Amidst the costumed revelry and fine champagne, the sparks fly between the men. Ian begins to think perhaps there is hope for them, despite the rules against company fraternization. That is, until a drunken senior partner lets slip the secret Ian never knew Stephen was keeping...his wife. Is there more to the story than Ian suspects, or is the mask Stephen wears really who he is?

Comment: These two ebooks I had since I started becoming interested in m/m are short ones and I decided to read them now precisely so I can join the comment of both in one.

I don't have much to say, only that my current tastes nowadays are no longer reflected in the way these stories are presented. I now prefer things better structured, mostly focused in the r4elationships and character development than sex and the novelty of a relationship.

What the two ebooks had in common was how short they were and for me, the development the authors wrote didn't feel enough, it wasn't as captivating as it could, I guess, and at the end I feel I didn't really care about what happened.




Sutherland and Labbe's story is about Ian, a man whose boss finally seems to give indications he would be receptive to a relationship, something he feels wrong about because of their professional connection at the company. The biggest problem comes when Ian realizes his boss is actually married. Ian gets very disappointed but they eventually talk, the boss says he will get a divorce since his marriage is one of convenience and supposedly, they will be happy but I just didn't feel much empathy towards them both and the plights of their relationship didn't make me feel that interested. Then, at the end Ian has a sort of epiphany and I totally didn't buy that, so... interesting ideas but it's really hard to find short stories that deliver from beginning to end.

Grade: 5/10




TA Chase was an author I used to follow but with time her books started to feel very similar to me, even if the contexts changed. Perhaps it was also just my impression but I started to get the feeling they became more and more superficial, even when dealing with heavier subjects or situations so I lost interest. In this book we have a young cowboy returning home after working with his twin brother for a long time but their relationship wasn't good anymore. At his father's ranch he found his acceptance of his sexual orientation and even Ren, the guy he always had a crush on. The two guys can now make a go at it, there's a lot of conversation about horses and breeds and cowboy activities and a lot of sex and even personal tastes I don't find interesting in the slightest so I was quite happy to finish it.

Grade: 3/10




At the end of things, it's a bit sad these didn't work for me after being in the pile for so long...

But I feel glad I have two less out of the pile.

Sometimes, I wonder: is it just a matter of personal taste, meaning the books just no longer speak to us or can it also be the random possibility of a determined book just not being appealing to us at all and, for instance, I wouldn't have enjoyed them even if I had read them days after getting them?

What do you think works for you the most?